Penn Station
Pennsylvania Station·New York

Secaucus Junction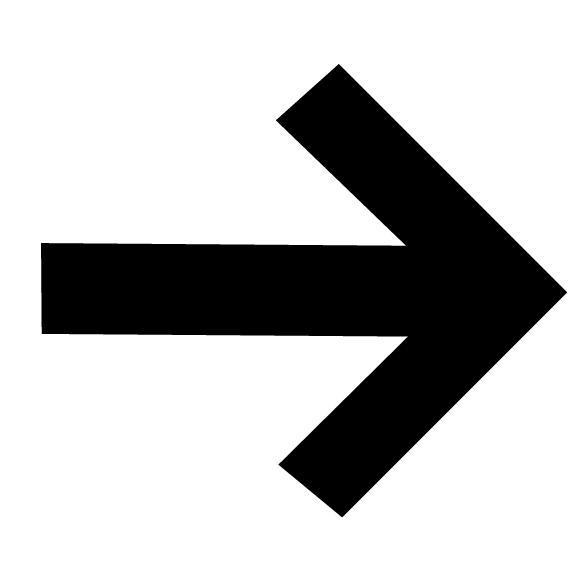 Woodside
New York-Pennsylvania Station is the busiest rail terminal in North America and is home to two terminating commuter railroads, New Jersey Transit and the Long Island Railroad, plus long-distance Amtrak services. These are a total of approximately 1,300 arrivals and departures daily serving on average 600,000 passengers per day. Nearly all trains terminate at Penn Station, although the station is well designed for through service, which is only done by Amtrak's Vermonter, plus some through Acela Express and Northeast Regional trains between Washington and Boston, with some Northeast Regional trains to points farther south in Virginia, one daily train to Springfield.
All tracks and platforms in the station area were originally electrified by DC direct current third rail when the station opened in 1910, by 1933 this original third rail system was supplemented by overhead catenary over the 21 tracks, serving 11 platforms. All trains to and from Penn Station are required to be electric because the station itself is underground along with the tunnels all trains use to enter and leave it.
All Amtrak trains running along the Northeast Corridor use the catenary wire system with all trains except the Acela Express (that has its own dedicated electric locomotives) using ACS-64 Amtrak Cities Sprinter locomotives to serve Penn Station. These include both the nearly hourly Northeast Regional 7 days a week to and from Washington, DC with some trains extended into Virginia to Roanoke, Richmond, Newport News, Norfolk or Richmond, plus nearly hourly on weekdays (Acela is less frequent on weekends) premium Acela Express trains to and from Washington, DC with many of these trains running through Penn Station to Boston or Springfield. All through trains stop in Penn Station for at least 10 minutes, with all passengers getting off trains in Penn Station required to leave the platforms, before new passengers starting their journeys in Penn Station are allowed down to them due to the extremely narrow platforms. Minor servicing is also performed, including the food service cars getting restocked. Keystone service trains (them plus the Acela Express are the only Amtrak trains into Penn Station that can reverse in the station since they use push-pull equipment with ex-Metroliner Cab Cars) operate to and from Harrisburg multiple times per day. The daily long-distance Silver Star and Silver Meteor to Miami, Palmetto to Savannah, Crescent to New Orleans, Carolinian to Charlotte, and Pennsylvanian to Pittsburgh, plus the triweekly Cardinal to Chicago all originate and Terminate in Penn Station and start their long journeys along the Northeast Corridor. The Vermonter is the only named Amtrak train to make New York-Penn Station as an intermediate stop on its 12 ½ hour daytime journey between St. Albans and Washington, DC.
Amtrak trains using the Empire Connection to run to Albany and points north use the third rail to stop at Penn Station, using Dual Mode P32AC-DM Genesis Locomotives. Due to gaps in the third rails as trains switch out of Penn Station and onto the Empire Connection, passengers generally experience moments of darkness as they enter and leave the station. Trains using the Empire Connection are the nearly hourly departures of Empire Service trains to Albany, with two daily Empire Trains extended to Niagara Falls New York, plus the daily Adirondack to Montreal, Ethan Allen Express to Rutland, Maple Leaf to Toronto, and long distance Lake Shore Limited to Chicago.
Today all Long Island Rail Road trains operate using the third rail, with nearly all trains using electric EMU single-level rolling stock. During rush hours a few Multilevel (1 to 2 per branch) dual-mode trains using C3 cars in a pull-pull configuration using dual-mode DM30AC locomotives at each end of the train (to avoid 3rd rail shoe gaps) operate to/from Penn Station to Oyster Bay, Port Jefferson, and Speonk (the terminus of service designed for commuters on the Montauk Branch). On summer weekends a few dual mode trains per Friday and Sunday run all the way to and from Montauk, including the Long Island Rail Road's only still named train, the Cannonball that has one to three C3 cars for the Hamptons Reserve service with reserved seats (that was relocated into Penn Station from Hunters Point Avenue for the 2013 season) and runs to the Hamptons on Summer Fridays, returning on Summer Sundays. Otherwise, off-peak service is provided on the Long Beach, Babylon, Port Jefferson (going to Huntington), and Ronkonkoma Branches that combine to provide extremely frequent service to and from Jamaica, generally every 10 minutes or less throughout the day but there are some 20 minute gaps because the schedules are designed for connections from Atlantic Terminal, Brooklyn (served by the lowest-ridership of the electric branches Hempstead and Far Rockaway branches, these only have trains to and from Penn Station during weekday rush hours). This is in addition to normally half-hourly service on the Port Washington Branch, the only LIRR branch not to serve Jamaica.
All New Jersey Transit Trains are electrified using the overhead catenary. These trains are almost all made up of Multi-Level or Comet Single Level cars and an ALP-46 Electric Locomotive, because all lines out of New York-Penn Station except the Northeast Corridor have voltage changes along them that the older Arrow III EMU. During weekdays there are generally two trains per hour on the Northeast Corridor to Trenton (these are the only trains that can use Arrow-III EMU cars), one North Jersey Coast Line train to Long Beach, plus a MidTOWN DIRECT train on the Morristown Line to Dover, and a MidTOWN DIRECT Montclair train to Montclair State University. Off peak on weekdays (5 trains during the middle of the day 3 during the evenings) Raritan Valley Line trains run between High Bridge or Raritan and New York-Penn Station using Dual-Mode ALP-45DP locomotives (at other times passengers must transfer at Newark-Penn Station) that reverse in Penn Station. During rush hours New Jersey transit provides service to two additional destinations: two Gladstone Branch MidTOWN DIRECT trains per rush hour (off peak connections with these trains that generally run to and from Hoboken, can be made from MidTOWN DIRECT trains at Summit or Newark-Broad Street) and three dual-mode North Jersey Coast Line trains that run through to Bay Head (off-peak, passengers must transfer to diesel shuttle trains at Long Branch). During weekends the fact the schedule is designed to always allow one tube of the two track North River tunnels to close for maintenance means that the four hourly New Jersey transit trains (2 on the Northeast Corridor, 1 each on the North Jersey Coast, and MidTOWN DIRECT Morristown Line) all run bunched together providing long 40-to-45-minute gaps in service to even nearby destinations like Newark Airport and Secaucus Junction.
The 21 station tracks are all served by 11 island platforms of various lengths and are generally quite narrow with numerous columns, holding up Madison Square Garden and other buildings in inconsistent patterns above them. This means there can be long queues of passengers trying to get around narrow obstacles (like the freight only elevators on most platforms) on terminating trains. The platforms have inconsistent signage although the two examples at the top of the page, Long Island Railroad's signs say Penn Station, Amtrak's say New York·Pennsylvania Station in much smaller text appear the most consistently.
The exception to these narrow platforms is the extremely wide 'Commuter' platform between tracks 18 and 19, during rush hours bar carts can be found along this platform. This platform was designed in 1910 for frequent electric Long Island Rail Road 'shuttle' service to and from Jamaica (where passengers would change for steam trains to most other LIRR destinations) and track 17 that basically has its own narrower side platform. This platform is between tracks 17 and 18 but has a fence in places separating it, making track 17 the only track to have its own platform.
For platform train car capacity (Amtrak will often double-up terminating trains on the long 17 car platforms meaning one train will pull behind another, this is not normally done for originating trains):
The platforms for tracks 1 through 4 end in bumper blocks at the eastern end of the station and are only used by EMU or push-pull New Jersey Transit trains that reverse in the station, because these platforms are also the shortest covering only 9 cars, and their switches begin before the tracks pass under 8th Avenue, meaning these tracks don't provide any access to Moynihan Train Hall, making this new train hall only designed and branded for Long Island Railroad and Amtrak commuters, including only listing departures for these two railroads on their departure boards, since access can't be provided to the platforms for all New Jersey Transit trains.
Of the 21 tracks, only the two track North River Tubes under the Hudson River provide access to every single station platform. Also providing train access to the west is the single track Empire Tunnel who's trains can only use tracks 7 through 1 (although trains almost always use tracks 5 and 6 so they can continue to Sunnyside yard to be reversed using the train loop and serviced) Also from the west, four tracks lead out, accessed from tracks 21 through 10 to become the 30 track Long Island Rail Road's West Side Yard. There are also additional shorter siding tracks in the 5 track A, 10 track E and 6 C yards to the west of the station (plus a now disused mail platform under the Farley Post Office, where Moynihan Station has now been built) that are not as heavily used as they were during the Pennsylvania Railroad days.
From the east side of the station, tracks 5 through 17 (the switch from 17 to 16 is before the platform for track 17 ends) lead to the southern set of two tubes of the East River Tunnel, and tracks 14 through 21 lead to the northern set of tubes. Normally Long Island Railroad trains in service use the northern set of tubes, while Amtrak and New Jersey Transit trains generally deadheading to and from Sunnyside Yard use the southern set, plus through Amtrak trains that continue onto the Hell Gate Bridge from Queens across Randall's and Wards Islands up to the Bronx and onto New England.
Photo 1: May 22, 2005; January 17, 2005; 2 & 3: July 6, 2011; 17 & 18: August 14, 2008; 19-27: June 14, 2011; 4-8: November 6, 2011; 9: November 30, 2011; 10: August 13, 2012; 11-14: August 16, 2012; 15-26: October 19, 2012; 27-29: October 21, 2012; 30 & 31: October 22, 2012; 32-34: November 2, 2012; 35: March 3, 2013; 36: April 4, 2013; 37 & 38: April 9, 2013; 39: July 5, 2013; 40-48: October 8, 2013; 49: October 23, 2013; 50: October 28, 2013; 51 & 52: November 21, 2013; 53-56: July 21, 2014; 57-61: August 8, 2014; 62-65: October 25, 2014; 66-68: December 28, 2014; 69-70: March 29, 2015; 71-83: August 16, 2015; 84: September 4, 2015; 85: October 10, 2015; 86: October 8. 2018;
Last Updated:May 9, 2021
All photos are by Jeremiah Cox
This website is not allifiated with the MTA Long Island Railroad, their official website is here
This Website is maintained and copyright © 2003-2021, Jeremiah Cox. This website is not affiliated with any transit provider. Please do not remote link images or copy them from this website without permission. Contact the Webmaster