In August my grandmother, Mary Louise Hartenstien died at age 93. This grandmother was my travel companion on many trips from going to the Galapagos, to Costa Rica, on a Disney cruise, and on a trip that's particularly covered on this website, going on the Rocky Mountaineer. Making stopovers on trips to visit her are the reason that I've visited every stop (I know Niagara Falls, NY has a new station) on the Empire Service.
When we got the call midday on a Sunday, Louise and I quickly through clothes in a suitcase, grabbed a variety of items for self-care and hopped in the car. I also grabbed my camera.
I was down to two stops I need on the Lake Shore Limited route between Chicago and New York, around 6:00pm, to give Louise a little break from driving, and in the name my self-care, we stopped at Elyria–(35 Photos), where I enjoyed getting a photo essay of the stop with just an AmShelter after the main station burned down. I hope to get to Sandusky, my one remaining station, sometime soon.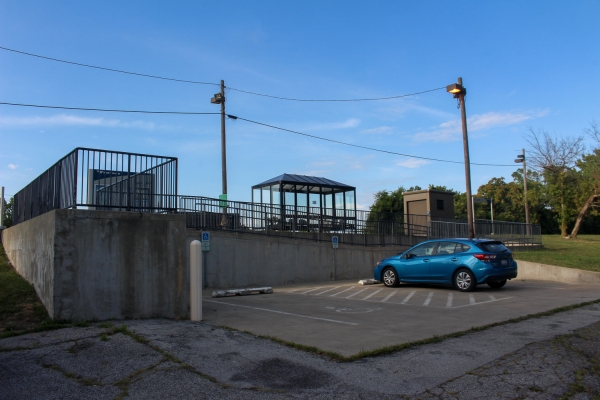 A couple days into our four days in Syracuse my Dad needed to get back to New York so we dropped him off at the Syracuse Amtrak Station-( added). As part of this update I've also gone through my photo archive and added some not-posted photos of the Syracuse Amtrak–(25 Photos) station I used countless times to visit my grandmother.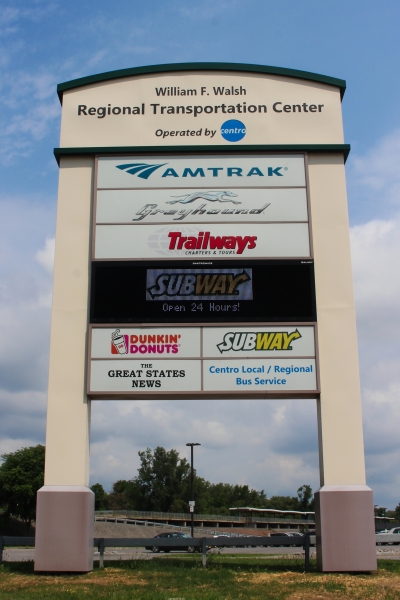 This post is very much in memory of my grandmother, and my numerous train trips to Syracuse, who appreciated my hobby to photograph train stations much more than my parents ever have, Enjoy!