Longwood, on the 'D' branch, not to be confused with Longwood (Medical Area) on the 'E' branch has the standard two side platforms, each has been modernized with a tactile warning strip, there are two small wooden wheelchair ramps at the outbound end of both platforms for ADA access. Amenities for waiting passengers consist of an old wooden canopied area on the inbound platform. The outbound platform has the new modular Charlie VM enclosure along the stations main entrance at its outbound end to the Chapel Street that is at the same level as the platform and has parking meters right along it. Longwood Avenue crosses on an overpass outbound a bit of a ways from the station. There is an entrance across from here to Riverway Park and the Emerald Necklace bike path.
All photos taken on 16 December, 2011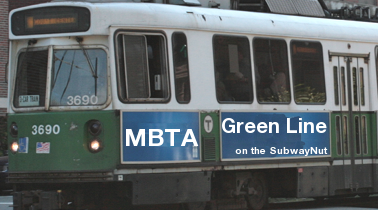 Last Updated: 21 December, 2011
This website is not affiliated with the Massachusetts Bay Transportation Authority. Their official website is here
This Website is maintained and copyright © 2011, Jeremiah Cox. Please do not remote link images or copy them from this website without permission.