Longwood (Medical Area is added to the strip maps and train recordings but the station signs have not been changed), there is a Longwood on the 'D' branch as well, consists of two side platforms along the line in its median of Huntington Avenue. The two slightly raised platforms (for ADA compliancy for level boarding with type-8 LRVs) have tactile warning strips, station signs, and run from Longwood Avenue northeast to the middle of the block where there is another crossing. The outbound platform has a single canopied bench, the inbound two.
All photos taken on 29 June, 2011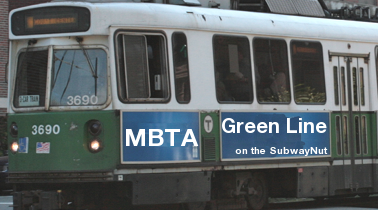 Last Updated: 3 July, 2011
This website is not affiliated with the Massachusetts Bay Transportation Authority. Their official website is here
This Website is maintained and copyright © 2011, Jeremiah Cox. Please do not remote link images or copy them from this website without permission.