Emerson is another Pascack Valley Line Station and has a small brick depot open only from 5:30 to 9:30am (photos were taken thru the windows). Inside the white walled depot are a few benches and a lot of open space, plus a raised area used by nothing useful. Outside are red shingles along the windows and doors. It leads to the southern end of a long renovated low-level platform on the east side of the single Pascack Valley Line track with just a yellow line. This is just north of the grade crossing with Kinderamack Road and extends north with the grade-crossing of Linwood Avenue splitting the platform into two with, the northern portion lacks signs and lampposts. The only other station amenity is on the southern portion of the platform where there is a single white domed bus stop shelter covering the station's single TVM. Parking information.
All photos were taken on 30 January, 2012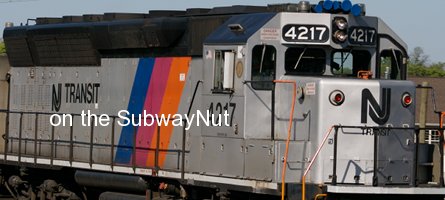 Last Updated: 17 July, 2012
This website is not allifiated with New Jersey Transit, their official website is here
This Website is maintained and copyright © 2004-2023, Jeremiah Cox. This website is not affiliated with any transit provider. Please do not remote link images or copy them from this website without permission.