Central is a red line station in the middle of Cambridge with two tiled side platforms for the two track line, this station opened in 1912 is a rarity since it still has relatively colorfully tiled walls and Central mosaics on the curve of the platform ceilings. It has no crossover or under but each platform has an uncanny three separate entrances and exits. There is a middle, main one on each platform with an elevator up escalator and staircase in the middle of the sidewalk to each side of Massachusetts Avenue just east of Prospect Street/Central Square. On the west side of the intersection there are separate street stairs to their own tiny fare gates area. There is an additional staircase just east of Essex Street (and west of Pearl Street) to each platform at their eastern ends.
All photos taken on 27 June, 2011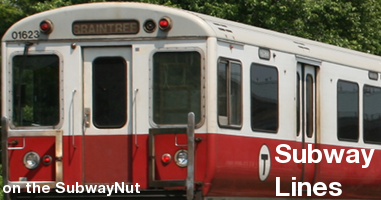 Last Updated: 22 July, 2011
This website is not affiliated with the Massachusetts Bay Transportation Authority. Their official website is here
This Website is maintained and copyright © 2011, Jeremiah Cox. Please do not remote link images or copy them from this website without permission.