Brookline Hills has two simple concrete side platforms that have wooden mini-high platforms at their front ends but just large yellow lines and no tactile warning strips at the platform edges. The inbound platform has a double-wide plastic bus stop shelter with a bench inside for waiting passengers. All station access is via the outbound platform that has the Charlie enclosure with its TVMs. This is through a tiny parking lot along Tappan Street across from Cypress Street Playground that crosses the tracks on an overpass just inbound from this station.
All photos taken on 15 December, 2011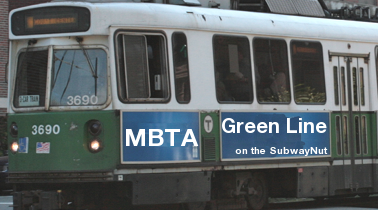 Last Updated: 21 December, 2011
This website is not affiliated with the Massachusetts Bay Transportation Authority. Their official website is here
This Website is maintained and copyright © 2011, Jeremiah Cox. Please do not remote link images or copy them from this website without permission.