Beaconsfield is a standard 'D' Line station surrounded by trees with two ground-level side platforms that have just yellow lines along the track edges. For amenities for waiting passengers, the inbound platform has a wooden shelter with a bench inside, the outbound has the Charlie enclosure along a tiny parking lot that provides the station's main entrance trough a small access road from Beaconsfield Road, there is also an overpass at the outbound end of the station and a staircase leads up from the end of the outbound platform up to Dean Road.
All photos taken on 16 December, 2011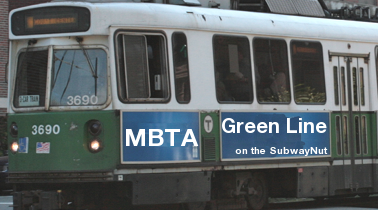 Last Updated: 22 December, 2011
This website is not affiliated with the Massachusetts Bay Transportation Authority. Their official website is here
This Website is maintained and copyright © 2011, Jeremiah Cox. Please do not remote link images or copy them from this website without permission.