Government Center

Park Street
Haymarket

At Scollay Square
Government Center (at Scollay Square) is a shared Blue Line and Green Line station, accessed via a single station house with a small fare control area at streetlevel that looks like it rises up from the brick plaza in front of City Hall. This has a wide single staircase/escalators down to the Green Lines strange single triangular island platform. The outside tracks are used by all Green Line trains in normal service, including through service on the C-Cleveland Circle, and E-Health Street branches that runs through service and D-Riverside branch trolleys that terminate at the station, using a car loop north of the station. The northern half of the triangular shaped platform is the Brattle Loop, a car loop that allows trains arriving from North Station (and soon to Union Square and Medford Tufts) to terminate at the station, this loop isn't currently used in normal service. The wall of this track once had 19 iconic murals of trolley cars and commuters that were installed by artist Mary Beam in the 1970s. This platform is connected by a few staircases and escalator and two elevators (one was installed before the 2014 renovation) to the simple but wide island platform for the Blue Line's two subway tracks below. Until Government Center Closed in 2014, the stop was the off hours terminus of the Blue Line terminus since Bowdion was closed after 6:30pm weekdays and all day weekends (although trains continued to Bowdion to reverse direction using the station's loop).
From March 22, 2014 through March 21, 2016 the Government Center Station was closed with no trains stopping for 2 years. Blue Line service continued at all service times to a now opened full time Bowdoin Station. Trains on the Green Line branches that used to terminate at Government Center, terminated at Park Street instead, other Green Line trains bypassed the station. This project primarily completely rebuilt the previously cramped headhouse and made the station ADA accessible. A new modern glass headhouse was built surrounded by more grey modern pavers (instead of the bricks, bricks are still in the distance in the portions of the plaza closer to City Hall). Passengers enter the headhouse via doors on 3 sides of the modern structure. From here passengers enter the subway system using a central fare control area that leads directly out a landing with two combined staircases/escalators that lead down to the Green Line platform. There are also 2 elevators down to the Green Line platform, and a separate bank of 2 elevators that connect the Green Line platform to the Blue Line platform. All internal staircases and escalators were also modernized. The project also used lots of white paint on the formerly blue and green painted columns and other features that were once used to mark if you were on a Green Line or Blue Line platforms. Some historic Scollay Under mosaics were found and restored on the Blue Line platform. Unfortunately, the Mary Beam murals were not up to fire code (being made of plywood and regular Benjamin-Moore house paint since they were designed to be temporary) and had to be removed. They were auctioned off (after the artist said she didn't want them back) since the MBTA didn't have a safe place to display them, and the proceeds used to add some honorary plaques to the renovated station.
Photos 1-6 taken on 23 August, 2009, 7-18 on 27 June, 2011, 19-20 on 15 December, 2011, 21-25: 22, August 2013, 26-31: 21 December, 2013; 21-74: August 2, 2021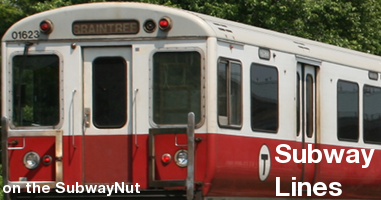 Last Updated: 20 December, 2011
This website is not affiliated with the Massachusetts Bay Transportation Authority. Their official website is here
This Website is maintained and copyright © 2011, Jeremiah Cox. Please do not remote link images or copy them from this website without permission.