Park Avenue

Bloomfield Ave.

Orange Street
Park Avenue is a Newark City Subway station located in an open-cut beneath the overpass bridge of Park Avenue. The station has two side platforms for the two track line with a fence running down the middle between the two tracks. Originally the platforms each had two entrance staircases, one from each side of Park Avenue. Sometime very recently (probably in the late 2000s, the closed platforms have modern NJT era signs and even information panels with timetables in them) the portions of the platforms beneath the underpass were closed off and fenced up (some materials are in storage in them) and cars began stopping along small portions of each platform offset from each other. These open portions of each platform both received a large green shelter sturcture (with windscreens) that cover a bench, TVM and validator plus new white tiling that includes the orange, purple and blue trimline. The open portion of the Penn Station-bound platform is on the south side of Park Avenue (near the T-intersection with 4th Street) for the Grove Street-bound platform it is on the north side.
Photos 1-10: 6 July, 2011, 11-29: 28 October, 2013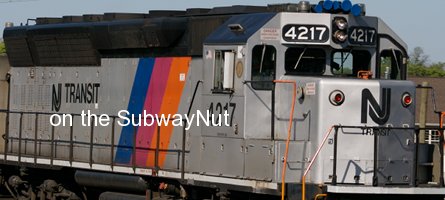 Last Updated: 15 November, 2013
This website is not allifiated with New Jersey Transit, their official website is here
This Website is maintained and copyright © 2004-2023, Jeremiah Cox. This website is not affiliated with any transit provider. Please do not remote link images or copy them from this website without permission.