Pelham is the first stop under catenary on the New Haven Line, with trains transitioning from third rail on the fly (there is a section of track with both), west of the station, between here and Mount Vernon East. The station consists of two side platforms for the four track line. These platforms begin at the railroad overpass of Wolfs Lane and run east, with a staircase up from this sidewalk to an area just before the platforms begin. Along the southern, Connecticut-bound side of the station, a pedestrian bridge leads parallel to the tracks to another staircase down to the west side of Wolfs Lane.
The middle of the GCT-bound platform contains the station's historic - built in 1893 - station house. This building has a waiting room with a coffee bar and another section is also leased to a real estate office. Just next to the depot, a staircase leads down to a pedestrian tunnel, providing another connection to the Connecticut-bound platform. A simple green canopy structure runs along the New York-bound platform from just east of the depot to Wolfs Lane. The Connecticut-bound platform has a smaller canopy (that extends out to cover the staircase to the pedestrian tunnel) for about two car lengths in this area. This canopy covers a small enclosed by glass waiting area.
Each high-level platform is along a parking lot with plenty of staircases up to it and a wheelchair ramp entrance. The GCT-bound platform leads out to Pelhamwood Avenue. The Connecticut-bound platform leads out to 1st Street, at the main entrance to the Connecticut-bound parking lot is a decorative (held up by stone) Pelham Train Station sign.
All Photos: 13 January, 2012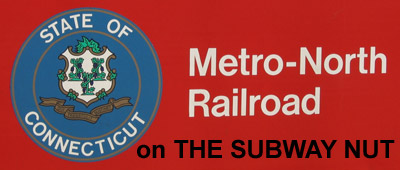 Last Updated:34 August, 2018
All photos are by Jeremiah Cox
This website is not allifiated with MTA Metro-North Railroad, there official website is here
This Website is maintained and copyright © 2003-2023, Jeremiah Cox. This website is not affiliated with any transit provider. Please do not remote link images or copy them from this website without permission.