Darien is a new Haven Line local stop served my most off peak New Haven-bound trains, with service every 30 minutes or better on weekdays or weekends except early morning and late evenings. The stop consists of two side platforms for the four track line that can accommodate 10 cars each, these were rebuilt in 2002. These platforms begin at the underpass of Post Road (US-1) and run west. The sidewalk of Post Road provides the station's underpass. Stairs and elevator lead up from Post Road to a landing beneath each platform, followed by stairs and a ramp up to each platform. From here a canopy structure covers just less than half of each platform. These canopy structures are held up by cream-colored supports. At the opposite end of the platform, walkways lead down (with a few sets of steps) to the underpass of Leroy Avenue providing another connection between the platforms.
The New York-bound platform has a restored station house that is in the same style as those in Southport and Westport, it is painted cream and green. The depot leads out to the station's main parking lot bounded by West Avenue. The New Haven-bound platform has another small parking lot that extends to Squab Lane.
Photos 1-17: 20 June, 2005; 18-43: 8 October, 2014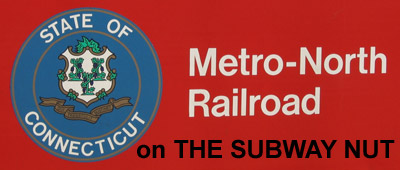 Last Updated:21 August, 2018
All photos are by Jeremiah Cox
This website is not allifiated with MTA Metro-North Railroad, there official website is here
This Website is maintained and copyright © 2003-2023, Jeremiah Cox. This website is not affiliated with any transit provider. Please do not remote link images or copy them from this website without permission.