Roxbury Crossing is a MBTA Orange Line station along the ROW shared with the Northeast Corridor whose tracks are clearly visible from the exposed southern end of the platform before a concrete wall and suspended above the platform canopy on white posts takes over to the platform's northern end where a staircase/up escalator and elevator lead to a concrete station building at street level and doors out to the south side of Tremont Street.
Photos 1-13 taken on 28 June, 2011, 14-21: 21 December, 2013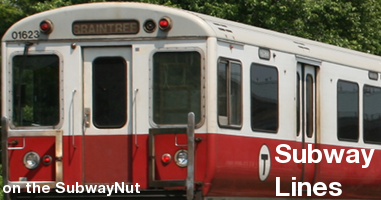 Last Updated: 24 July, 2011
This website is not affiliated with the Massachusetts Bay Transportation Authority. Their official website is here
This Website is maintained and copyright © 2011, Jeremiah Cox. Please do not remote link images or copy them from this website without permission.