Summit Avenue station has two small side platforms with the inbound platform having a modern glass bus shelter between the angled parking spaces of Beacon Street. It is located across from the T-intersection of Summit Avenue ending at the westbound lanes of Beacon Street. One platform also has a rusted 'First Car Stop Here' sign.
All photos taken on 16 December, 2011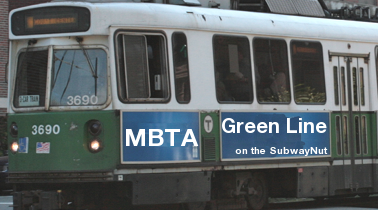 Last Updated: 23 December, 2011
This website is not affiliated with the Massachusetts Bay Transportation Authority. Their official website is here
This Website is maintained and copyright © 2011, Jeremiah Cox. Please do not remote link images or copy them from this website without permission.