Hawes Street consists of two simple low-level platforms just outbound of the intersection with the namesake Street. The outbound platform is much wider then the inbound and includes two modern glass bus shelter for waiting passengers. There is also an old faded T stop sign.
All photos taken on 16 December, 2011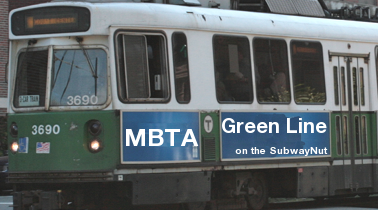 Last Updated: 22 December, 2011
This website is not affiliated with the Massachusetts Bay Transportation Authority. Their official website is here
This Website is maintained and copyright © 2011, Jeremiah Cox. Please do not remote link images or copy them from this website without permission.