Chiswick Road consists of two simple concrete platforms with wide yellow lines on either side of the tracks in the middle of Commonwealth Avenue that go between the intersections of Chiswick Road and Kinross Road/Wallingford Road.
All photos taken on 16 December, 2011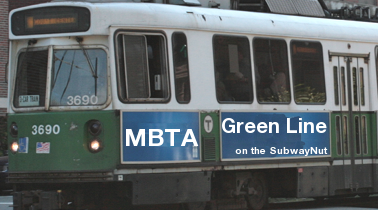 Last Updated: 30 December, 2011
This website is not affiliated with the Massachusetts Bay Transportation Authority. Their official website is here
This Website is maintained and copyright © 2011, Jeremiah Cox. Please do not remote link images or copy them from this website without permission.