Boston University East is a recently renovated and made ADA compliant Green Line station. The stop has two side platforms along the median of Commonwealth Avenue with entrances at the streets they are between, Granby Street and Cummington Street. Each platform has two canopy areas with benches underneath, mobile lifts and station name signage. BU Central is just one block away.
All photos taken on 29 June, 2011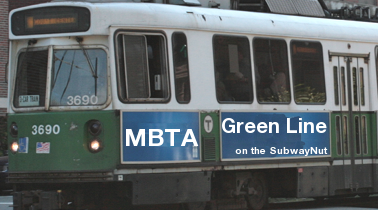 Last Updated: 6 July, 2011
This website is not affiliated with the Massachusetts Bay Transportation Authority. Their official website is here
This Website is maintained and copyright © 2011, Jeremiah Cox. Please do not remote link images or copy them from this website without permission.